DO YOU KNOW THERE FEMALE ATHLETICS ARE FASHION TOO ?
Aug 12, 2016 by Buji S
No one could say female athletics can not can chic ?
These ladies are all strong, beautiful, classy, comfortable in their own skin, and make great role models both in their fields and on the red carpet. Let's dive right in!
Gabby Douglas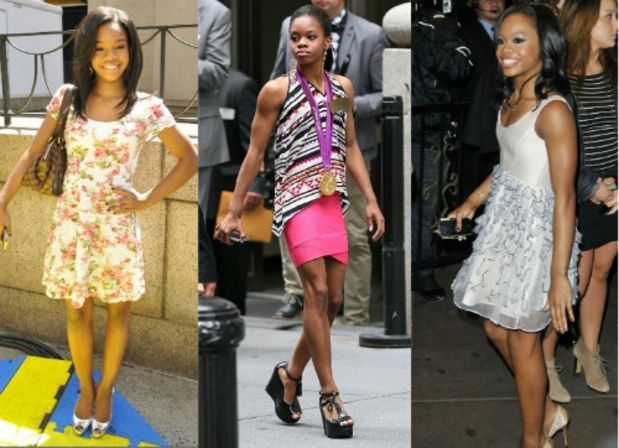 Gabby is a fan of prints and patterns, girly dresses, high heels, ruffles, and pretty, shimmery make-up. We all remember the Fierce Five's signature messy buns during the Olympics last year, but lately Gabby has swapped that look out for more polished ponytails and sleek layers framing her pretty face. Gabby is only 17 years old, and her style reflects that -- in a good way! She always manages to look young and fresh, but still classy and appropriate for whatever event she's attending.
Lindsay Vonn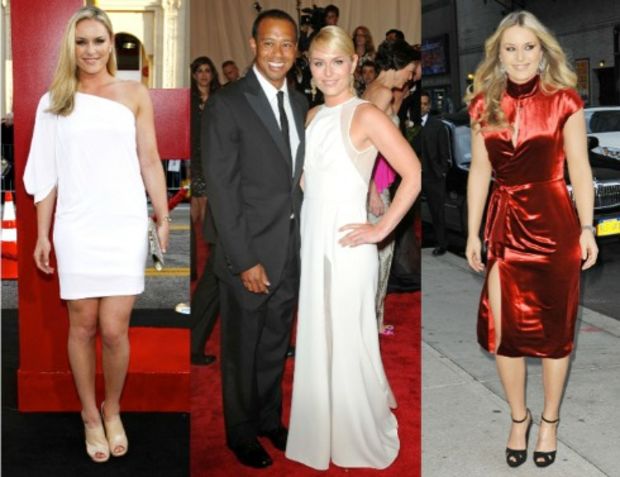 With classic features and a bangin' body, Lindsay Vonn could pretty much wear a potato sack and still look beautiful. However, she blows the competition out of the water by showing up for red carpet events in high-end designer dresses, girly earrings, and tall stiletto heels. She loves dresses of all lengths cut close to her figure, and keeps her perfect blonde hair in simple hair-dos that help accent her face.
Maria Sharapova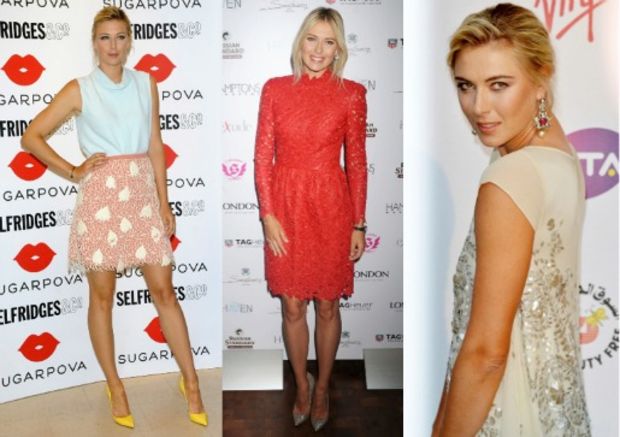 This Olympic gold medalist is known for her fashion-forward, artsy style. From the crazy wasp-nest hairstyle she rocked on the catwalk to her enviable handbag collection, Alex Morgan is great at looking young, urban, and on-trend. She's been spotted in lens-less turquoise glasses, zebra striped jackets, leopard print shoes, and (as pictured above left) sequined dresses. Her daring style in the fashion world and on the soccer field makes her one of the most relevant female athletes today.
Danica Patrick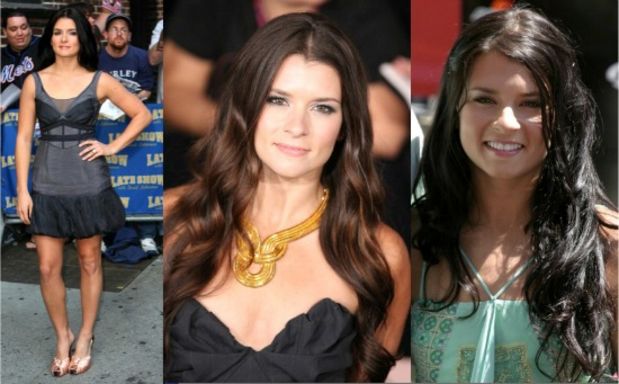 Danica Patrick is the spokeswoman for several fashion houses, and it's no wonder why. Her feminine style contrasts with her gritty line of work, which makes it all the more interesting. Danica is usually seen wearing mid-length dresses, statement jewelry, high heels, and her signature long brown hair is always wavy and cascading for red carpet events. Her gorgeous hair is almost always the focal point of her look, so she keeps her ensemble balanced by only rocking one or two eye-catching extras at a time.
Serena Williams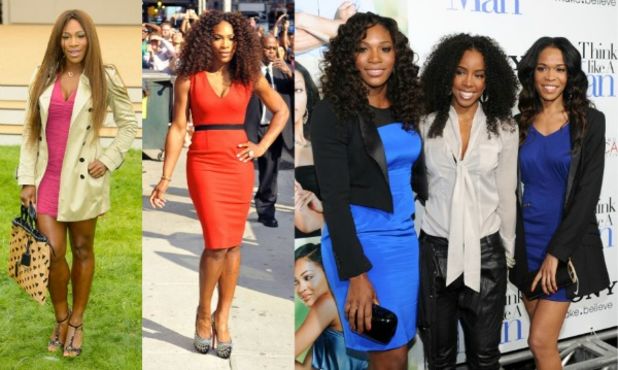 When it comes to Serena's red carpet looks, every single one of her outfits oozes with high-fashion glamour. Serena's style is very sexy and very feminine. Her dresses are always form-fitting, and hug her curves in the right places. Serena's hair is always perfectly styled, usually in long waves down her back. And, most notably, Serena never leaves the house without a stunning pair of high heels and the latest "it" bag. Her over-the-top glamour and penchant for haute couture lands her the number one spot on our countdown.
After reading this, do you want to be as chic as they are? So do not hesitate to pick one hottest pumps or sandals to match your fancy dresses.FSJshoes.come has the best for you.