Fashion Blogger Isobel Celine Real Shot Show
Oct 13, 2017 by Elaine P
Fashion Blogger Isobel Celine Real Shot Show.
Shop her nude pumps here.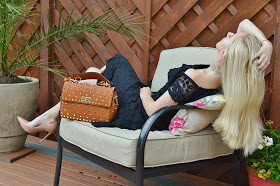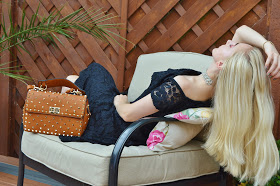 I bet your thinking an odd title right? But if you have aristocratic blood in your family tree, then you will completely understand that statement. I love dressing up in this sort of fancy lady-like way, it's always been part of me. So let's go into detail about the outfit...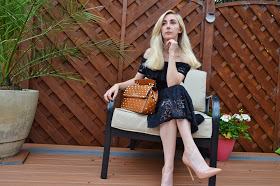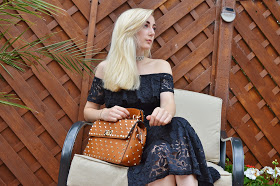 How gorgeous is this classy outfit though? I honestly adore these shoes and first took them out for a test run on my birthday. You can see my first impressions and reaction in my 20th Birthday Vlog here. They are such a classic shoe for wearing with not only dresses, they look so chic with jeans also, for that dressed up casual look. They're really high with a 5" heel, but I love the pointed toe and cut out/scallop detail on the ankle. The one problem with the design is, it rubs on my ankle unfortunately and I'm still yet ti break these beauties in yet, but other than that, I love them! I also mentioned them in a recent haul in this video here. Check out FSJ Shoes by the way, as I thought they had some really pretty shoes on there and I also love their packaging too which you can see in my 20th Birthday Vlog as well! Check the handbags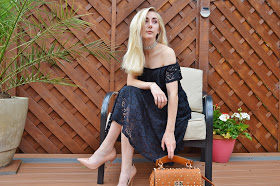 As for this dress, when I saw it on the Fashion Mia website, it looked as if it had a better structure with the material, but when it arrived it was quite a poor quality material, and I feel that the style itself was a bit too long for me, being petite in size and height at 5ft3"! But the dress is rather nice on despite all this, it fits nicely around the shoulders, chest and waist, but considering it was a small and the measurements online met my needs, it still seemed to be too big on me, but not to the point where it would hang off me or doesn't fit properly. But regardless of that, I've had so many nice compliments on it! So I've been warming to it lately. I love black lace dresses, but all my other ones I own are better quality. I just wish the sizing was better as well as the material and overall fit of the dress. You know I'm open and honest about everything I review. I'd recommend this dress if you fit into size 8, but not if you are a size 6, as the waist would fit a size 8 better.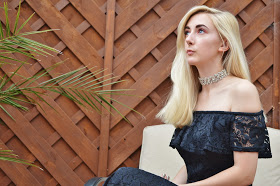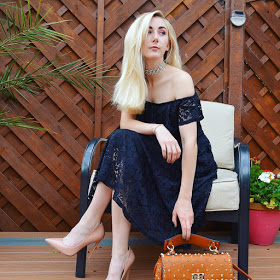 As for this beautiful choker, also from Fashion Mia, I absolutely LOVE it! I've worn it so often ever since it arrived! With a casual outfit for that extra glam look, a swimsuit to look even more extra with that tan at a pool party, or even a cute jumpsuit. I've honestly loved wearing it. It's one of the best quality chokers I own to date! I love the thickness, the design, it's not heavy on your neck. It's just the perfect one for me and my style. Even the size of it is perfect, as I really struggle when it comes to chokers, as they always come up too big on my neck, but this one is just the perfect size! Unfortunately though, I was wearing it one day when I started sneezing, and I sneezed so hard that I snapped it! I laughed so much about the fact that I sneezed so hard I broke it but then I was so disappointed that I broke my favourite choker :( hopefully I'll buy a new one at some point, as I miss wearing it so much! Hope you like it and got some inspiration to get your glam on guys and girls! Thanks for reading!